We look forward to seeing you at SemiconWest
By Admin CosmoTec US
Posted in News, on July 05, 2018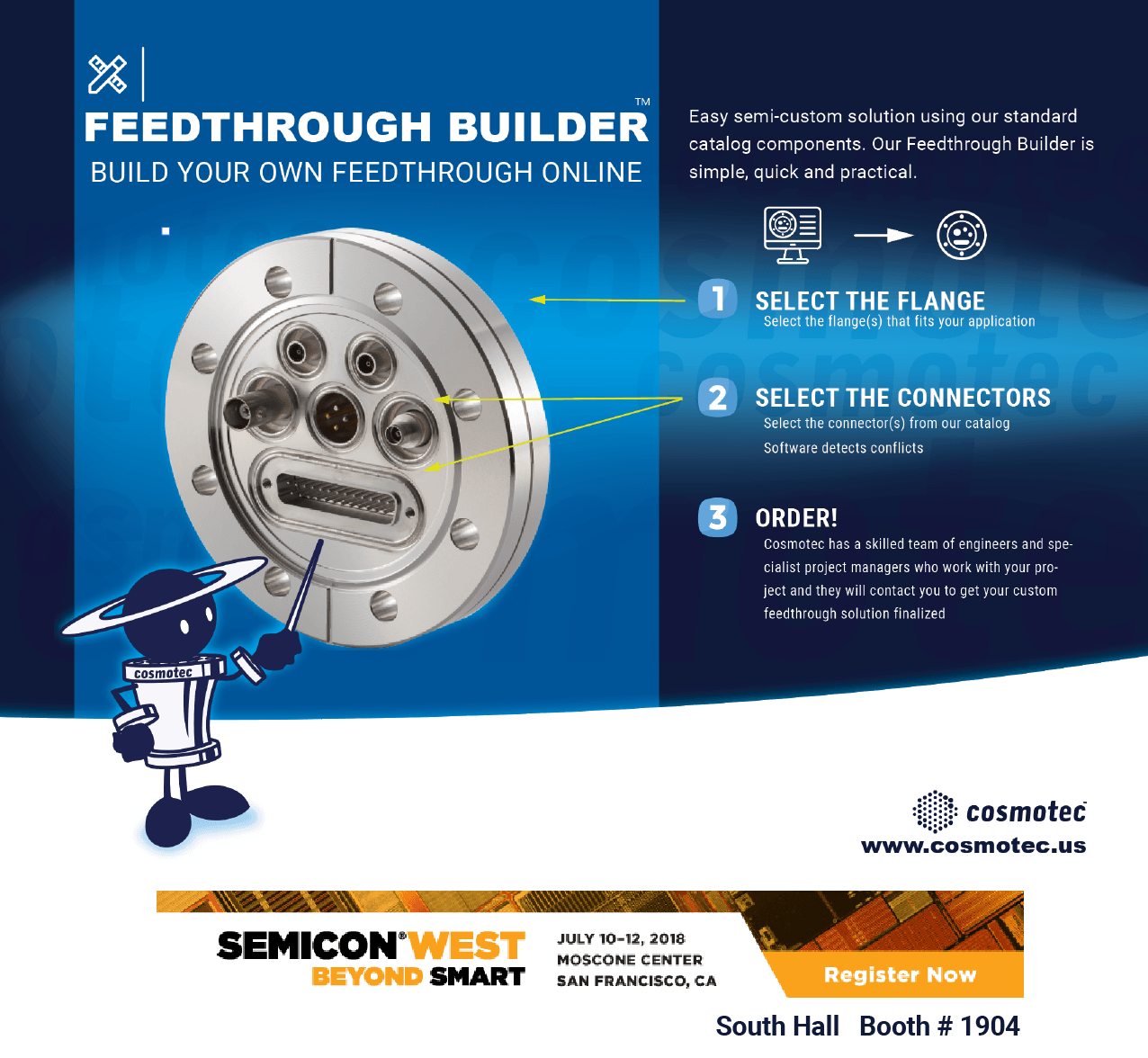 Cosmotec wants to let you know that we're back at SemiconWest this year at Booth #1904. We'd love the pleasure to meet with you, catch up on how your 2018 is going, and discuss how these new services from Cosmotec can help you achieve your custom Feed Through needs:
Feedthrough Builder: An online feedthrough configuration service new to the industry, Feedthrough Builder will minimize the amount of time it takes to build your semi-custom feedthrough. Skip the inquiry and skip the technician; pick and choose from our online catalog and build your own setup, the practicality of fitting it all on the flange, and get an immediate estimate on your own schedule. We're launching Feedthrough Builder later this year so let us discuss how it will  help you.
New Website: We're also launching a new website shortly with improved search functions and easier navigation through our catalog of products -- you'll be able to find the right quality Cosmotec product more easily and efficiently.
Drop by Booth #1904 and say hello!